Losing vital data from your Android SD card might be a nightmare. Accidental deletions or formatting mistakes can lead to the loss of crucial data, whether it be in the form of pictures, videos, or papers. Fortunately, there are several Android SD card restoration apps available that may assist you in getting back your deleted data. This article is about some of the top Android restoration applications and suggestions on how to get the most out of them.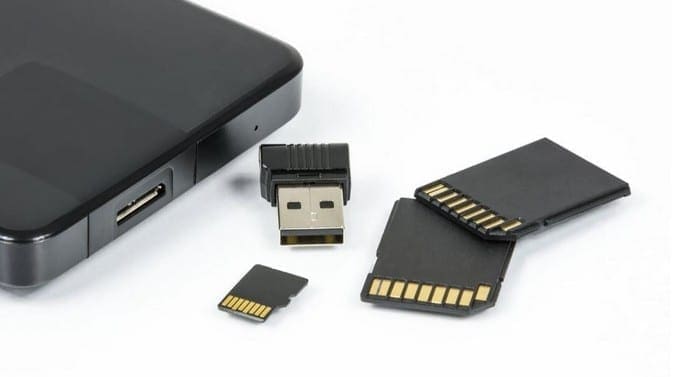 What is an Android SD Card Restoration App?
Android smartphones have become an essential part of our daily life. On these devices, we keep our vital data, including pictures, videos, documents, and other files. An Android device's storage space may be limited, hence SD cards are frequently used to increase it. However, SD card data is not always secure and can be lost for several reasons, including accidental deletion, formatting, virus attacks, and more. An Android SD Card Restoration app is helpful in this situation.
A software application called an Android SD Card Restoration app may restore lost or deleted data from SD cards used in Android smartphones. These programs analyze the SD card for deleted or lost files and then recover them using powerful algorithms. They are able to recover a variety of data formats, including pictures, videos, documents, and other information.
Android SD Card Restoration applications come in a wide variety of categories, and each one has its own special features and functionalities. While some applications are free, some have a cost. Free programs could only have a few features and might not be able to recover all kinds of data. Paid programs typically offer more sophisticated functionality and support a wider variety of data recovery.
Connect the SD card to your computer or other device and launch the software to utilize an Android SD Card Restoration app. After that, the program will search the SD card for missing or deleted data and list them. The data you want to recover can then be picked and saved to your computer or device.
It's essential to be aware that not all types of data can be recovered by Android SD Card Restoration apps, and that erased data may not be recoverable as well. In order to improve the chances of a successful recovery, it is crucial to utilize the program as soon as you can following a data loss.
There are several Android SD card recovery applications that can help you in restoring lost data. Here are some of the best Android SD card recovery applications to restore the data.
1. DiskDigger
DiskDigger is an advanced tool that specializes in retrieving deleted files from various storage media, including SD cards. It is capable of retrieving a variety of file types, including images, videos, documents, and more. The tool completely searches your SD card and displays a list of data that can be recovered, letting you choose which ones you wish to restore. DiskDigger has both free and paid versions, with the paid version offering extra capabilities including background scanning automatically.
2. Dr.Fone – Data Recovery (Android)
Dr.Fone is a popular data recovery software that works with a variety of file types and storage devices. It simplifies the recovery procedure with its user-friendly UI. Dr.Fone can assist you in recovering your information, regardless of whether your data loss was caused by unintentional deletion, system crashes, or SD card formatting. Additionally, the software has a preview option that enables you to pick only the objects you need to restore. To utilize its recovery powers, the program needs root access.
3. EaseUS MobiSaver
EaseUS MobiSaver is a reliable SD card restoration software with a high success rate in restoring lost data. It supports a large number of file types, including contacts, messages, videos, images, and more. The program guides you through the recovery procedure step by step with a simple UI. Additionally, you may use the preview feature to see which data can be recovered before starting the restoration. Both a free edition and a pro version with additional features are available for EaseUS MobiSaver.
4. GT Recovery
Another excellent option for Android SD card recovery software is GT Recovery. It has an efficient scanning system that can effectively recover lost files. Numerous file types, including images, videos, texts, and call records, are supported by the program. Depending on the severity of data loss, GT Recovery offers two modes: rapid scan and thorough scan. The deep scan mode offers a more comprehensive search for recoverable data while the rapid scan option ensures faster results.
5. PhotoRec
PhotoRec is a free and open-source data recovery program. Contrary to its name, PhotoRec is capable of recovering a wide range of file formats, including multimedia, archives, and documents. It is compatible with many storage media, including SD cards. The software uses a command-line interface, which some users may find less user-friendly. However, it is a useful tool for people who are interested in data recovery because of its powerful algorithms and cross-platform compatibility.
In order to avoid data overwriting, it is essential to take immediate action and stop using the Android SD card after losing data. While these programs provide dependable solutions, there is no assurance that all lost data will be recovered. The effectiveness of the restoration procedure is determined by a number of factors, including the cause of the data loss and the condition of the SD card.
Tips for Preventing Data Loss on Your Android SD Card
1. Backup your data
Regular data backups are one of the most important things to perform. You may accomplish this by moving your files to an external hard drive or computer, using cloud services like Google Drive or Dropbox, or both. You may also utilize the backup option built into your Android phone, which can be accessed in the settings menu.
2. Use a high-quality SD card
When it comes to preventing data loss, the quality of your SD card is essential. To guarantee that an SD card is dependable and has a long lifespan, you should always buy one from a reputed manufacturer that offers high-quality cards. Additionally, stay away from using cheap or fake SD cards because they are more likely to fail and have corrupted data.
3. Use an SD card from a trusted source
If you buy an SD card online, be sure you get it from a reliable source. There are many fake SD cards, and they could not work as stated or possibly damage your data. If at all feasible, purchase from a real store where you can examine the package and confirm the legitimacy of the goods.
4. Avoid removing the SD card while it is in use
Avoid suddenly removing your SD card from your phone or computer while you are using it. Data loss and corruption may occur as a result of this. Instead, fully eject the SD card by taking it out after closing any SD card-using programs or by selecting "Eject" from your phone's settings.
5. Keep your SD card clean
Your SD card's surface can collect dirt, dust, and other debris, which can cause connection problems and data loss. Keep your SD card clean by giving it a little wipe from time to time with a soft cloth to avoid this.
6. Scan your SD card for errors
By routinely checking your SD card for flaws, you may find and address any problems before they cause data loss. To verify your SD card's health and scan it for problems, utilize third-party programs like SD Insight or SD Card Test.