When it comes to storing and transferring data, the terms USB and SD card are often used in the technological sector. Although the functions of these two gadgets are similar, they are very different from one another. This article is about the USB and SD card difference.
USB (Universal Serial Bus)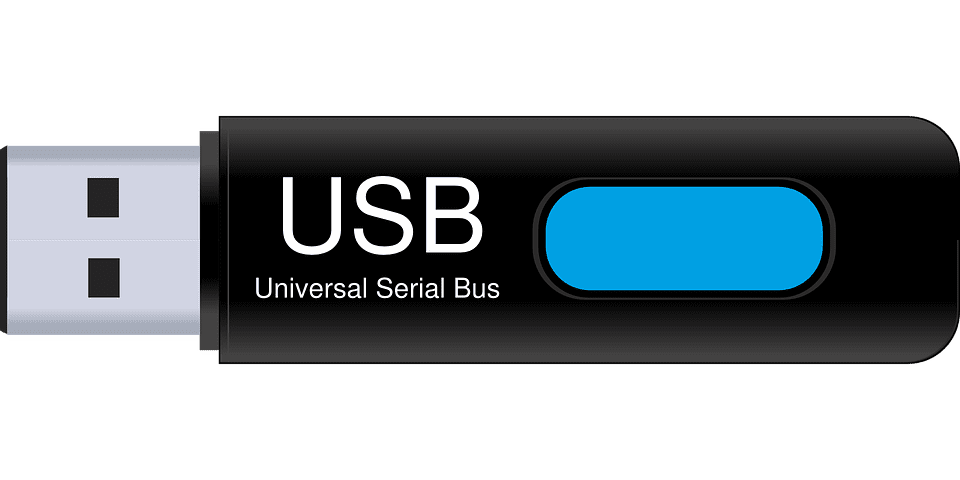 USB (Universal Serial Bus) is a sort of interface that enables for convenient exchange of data between devices. It has emerged as one of the most widely used methods for connecting computers and other devices to peripherals including keyboards, mouse, printers, cameras, and external storage devices. Since USB has been around for more than 20 years, contemporary computing cannot function without it due to its ease, dependability, and adaptability.
Users can store and transfer data from one computer to another using portable USB (Universal Serial Bus) drives. Common names for them include flash drives, thumb drives, and jump drives. The storage capacity of these devices generally ranges from a few megabytes to several terabytes, and they are available in a variety of sizes.
The following are some of the popular USB devices available in the market,
SanDisk Ultra Flair USB 3.0 Flash Drive
Samsung T5 Portable SSD
Kingston Digital DataTraveler Elite G2
Seagate Fast SSD
Western Digital My Passport Ultra
Anker PowerCore 20100mAh
Logitech C920 HD Pro Webcam
Blue Yeti USB Microphone
Advantages of USB
One of the key benefits of USB is its ease of usage. It is a plug-and-play interface, which means the user does not need to install any additional drivers for it to function. Due to its ease of use, USB has become the standard interface for most peripheral devices.
The flexibility of USB is an additional benefit. Because USB cables and ports are available in a variety of sizes and forms, they may be utilized with a variety of devices. It is likely that you will use a USB interface whether you are connecting a keyboard to a computer or a mobile phone to a charger.
USB also has a fast data transmission rate, allowing for speedy data transfer between devices. Because of this speed, USB has become popular for transmitting large files like videos, audio, and images.
Functions of USB
The adaptability of USB allows for a variety of uses due to its wide range of capabilities. The following are some of the standard USB features:
Charging – USB ports may be used to charge a variety of devices, including mobile phones, tablets, and cameras. Users will no longer need to carry several chargers for various devices.
Data transfer – Fast and reliable data transfer between devices is made possible via USB. When sending huge files, such as videos and images, this option is especially helpful.
Peripheral connectivity – Numerous peripheral devices, including printers, scanners, and keyboards, may be connected to computers and other devices via USB.
Networking – USB can be used to connect devices to a local area network (LAN). When connecting gadgets like computers and mobile phones temporarily, this capability is helpful.
SD Card (Secure Digital Card)
SD (Secure Digital) cards are compact memory cards that are often used in digital cameras, mobile phones, and other portable devices. They may be quickly removed from and placed into a device, and they are available in various sizes and storage capacities.
The following are some of the popular SD Cards available in the market,
SanDisk Extreme Pro
Lexar Professional 1000x
Samsung EVO Plus
Sony SF-G Tough
Transcend SDXC UHS-II U3
Advantages of SD Card
Portable – SD cards are portable due to their size and light weight. They are perfect for those who require wherever they are data storage and transfer.
High Capacity – The size of an SD card can vary, from a few megabytes up to several terabytes. They have the capacity to hold a lot of information, including pictures, movies, music, documents, and more.
Durability – SD cards are built to survive severe temperatures, shock, and vibration. Because of this, they may be used in challenging settings including construction sites, military operations, and outdoor activities.
Compatibility – SD cards are compatible with a broad range of devices, including cameras, cellphones, tablets, laptops, and desktop PCs. They fit simply into the SD card slot of a compatible device.
Functions of SD Card
Data Storage – The main use of SD cards is to store data. They may be used to store files of all kinds, including pictures, movies, music, and documents.
Data Transfer – SD cards may be used to transmit data from one device to another. An SD card, for instance, may be utilized for sending photographs from a digital camera to a computer or smartphone.
Data Backups – SD cards can be used to backup crucial data. This may be helpful if a device malfunctions or there are other problems that lead to data loss.
Expansion – SD cards can be used to expand the storage capacity of a device. For example, if your smartphone has limited internal storage, you can insert an SD card to increase the available storage space.
USB and SD Card Differences in Terms of Size
SD cards are more compact and smaller in size than USB drives. While the smallest USB drive is normally 42mm x 16mm x 5mm, the standard size for an SD card is 32mm x 24mm x 2.1mm. This makes SD cards perfect for gadgets like cellphones, cameras, and portable gaming systems that need smaller storage alternatives.
USB and SD Card Differences in Terms of Speed
In general, USB drives are faster than SD cards in terms of speed. The fastest SD card, the SD Express, has a maximum transfer speed of up to 985MB/s, but the most recent USB 3.2 Gen 2×2 standard can transfer data at speeds of up to 20Gbps. It is crucial to remember that the device and the type of data being sent might affect the actual transfer speeds.
USB and SD Card Differences in Terms of Reliability
Both USB drives and SD cards might be susceptible to failure due to physical damage, electrical failure, or data corruption when it comes to reliability. However, due to their robust construction and lack of moving parts, SD cards are typically seen to be more dependable than USB devices. SD cards are better suited for usage in tough situations since they are more resistant to shock, vibration, and extreme temperatures.